Here's the challenge…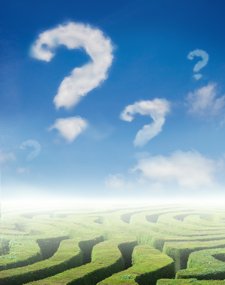 We live in unsettled times and many people are succumbing to thoughts of doom and gloom. 
Finding your way to the life you desire can feel like walking in a maze with more questions than answers. Your thoughts have power and when you focus on what you don't want, you become part of the problem. Fortunately…
You can be part of the solution
You can change this gloomy scenerio in your life and in the lives of others. If you want to be a creator of your best possible life rather than viewing yourself as a victim of life's challenges, you are in the right place.
Drs. Phillip and Jane Mountrose are on a mission to create a more caring, collaborative, creative, and prosperous world. 
As renowned authors, energy healing experts, teachers and coaches, the Mountroses have helped thousands of  holistically-minded people to tap into "the heart and soul of success" with EFT (Emotional Freedom Techniques), an amazingly fast and easy energy healing technique, and more. Their enlightened approach helps people to expand their possibilities and learn powerful tools for joyfully creating confidence, clarity, prosperity, and success.
Your Opportunities
This website provides an overview of the opportunities you can find on the Mountroses' network of websites. Just click on the area that most interests you to learn more now.
  

This program picks up where Wallace Wattles' transformational book, The Science of Getting Rich, left off. Wattles provided precise teaching on how anyone, regardless of their background, can become rich. He addressed the success blocks that hold people back so effectively that you would hardly know this book was written a full century ago, in 1910.

The Mountroses' addition of 21st century EFT healing technology makes it easy for you to put Wattles' teachings into action. This program is for you if you want to transition from living an ordinary life with limited resources and possibilities to living an extraordinary life with infinite potential.

 

Drs. Phillip and Jane Mountrose are widely recognized experts in EFT and energy healing, having served as professionals in the fields of holistic health and human potential since the early 1990′s.

Gettingthru.org is their first website, started in 1999.  Here you will discover powerful transformational tools and popular Certification Programs offered by Awakenings Institute for personal and professional growth. Learn powerful processes and resources for joyfully creating confidence, clarity, and success.

 

If you are new to EFT and want to learn how to do it today, this is the place to start. Or maybe you want a quick refresher course. On this website, the Mountroses provide articles, products, and resources on EFT and energy healing. 

These techniques are widely known to be effective for managing symptoms like pain, depression, and anxiety. They are equally effective for clearing stuck emotions, attracting abundance, and taking control of your life. Explore the possibilities here…

 

The Mountroses founded and co-direct the Heart of Success Academy to help heart-centered professionals who want to succeed and make a difference.

The Academy provides resources aimed at helping members to believe in themselves (which is absolutely essential for success). Members also learn valuable skills in marketing and  professional development.

 

This site is the place for you if you feel like you're working more, enjoying life less, and missing some important success secrets.

Are you ready to do something different to produce truly awesome results? Would you like to learn the success secrets that will allow you to have everything you need to live fully and do something truly magnificent with your life? Check it out now. On this site, you can learn important success principles and keys that can take you from failure to success.

 

Awakenings Institute is a non-profit organization founded and co-directed by Drs. Phillip and Jane Mountrose. It  represents the heart of their mission, being devoted to creating a more loving world where the unique gifts that each individual brings are nurtured and everyone can prosper.

On this website, the Mountroses offer divinity degree programs, an ordination program, and more. The resources you will find here help you to connect with your deeper purpose and the difference you want to make in the world.