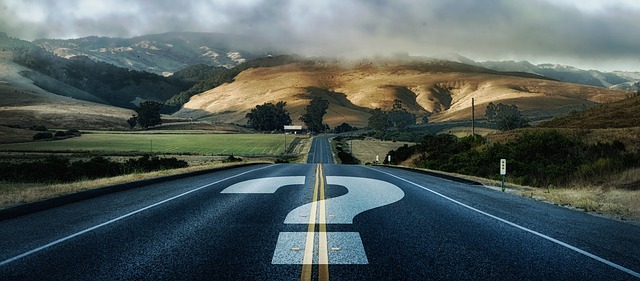 ​
Here's the Challenge…
​We're living in fast-paced, unsettling times.  It's easy to get discouraged and lost. Yet you know there somehow is a way. You have had some success but there is much more that is possible.
This begs the question: How then do you succeed at a deeper level, and really learn to thrive in a sustainable way?
​What would it be like to use your natural talents and develop them to help more people? What would it be like to make more of a difference, improving the world? All the while, you continue to live your best life, continually becoming a better you. 
​For the past few decades, we have helped holistically minded, heart-centered people uncover their core value and grow into the person they truly wanted to be. We help them go from wallowing too often in the mud, to stand atop the panoramic mountaintop, with its fresh air and extraordinary views.
​Through our online trainings in coaching and healing, we help people find practical, innovative tools and knowledge to bring lofty transformational areas down to earth.
---
Drs. Phillip and Jane Mountrose have been active both as students and teachers in the areas of holistic health, energy healing, success coaching, and manifestation for over 20 years. They are best known for their work with the Emotional Freedom Techniques (EFT).
Over the last two decades, the Mountroses have explored a variety of approaches for creating phenomenal success. Their passion in life and greatest joy revolve around helping people to overcome personal challenges, discover their life purpose, and create tremendous success.
Since 1992, the Mountroses have taught courses in the Emotional Freedom Techniques, success coaching, and holistic healing in California. Recently, they converted their training into an extensive Coaching and Healing Certification Telecourse with EFT, helping students around the globe to develop skills and market their practices. They have also written a dozen books and manuals on EFT and other subjects related to holistic healing, success coaching, and manifestation that are sold worldwide.
Over the years, the Mountroses have learned a lot about success and the importance of becoming conscious creators. They admit to having made plenty of mistakes along the way and now know exactly what to avoid. They've also learned in depth how to optimize success both locally and worldwide with an internet-based professional practice. Their primary focus now is on teaching success-oriented people like you how to come fully alive, thrive in all ways, and make the difference you want to make in the world.
CLICK HERE If you have questions or comments for Phillip or Jane. This link will take you to the Mountrose's contact page at their gettingthru.org website.
*******
*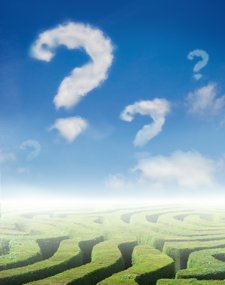 We live in unsettled times and many people are succumbing to thoughts of doom and gloom.
Finding your way to the life you desire can feel like walking in a maze with more questions than answers. Your thoughts have power and when you focus on what you don't want, you become part of the problem. Fortunately…
You can be part of the solution
You can change this gloomy scenario in your life and in the lives of others. If you want to be a creator of your best possible life rather than viewing yourself as a victim of life's challenges, you are in the right place.
Phillip and Jane Mountrose are on a mission to create a more caring, collaborative, creative, and prosperous world.
As authors, energy healing experts, teachers and coaches, the Mountroses have helped thousands of  holistically-minded people to tap into "the heart and soul of success" with EFT (Emotional Freedom Techniques), an amazingly fast and easy energy healing technique, and more. Their enlightened approach helps people to expand their possibilities and learn powerful tools for joyfully creating confidence, clarity, prosperity, and success.
Your Opportunities
This website provides an overview of the opportunities you can find on the Mountroses' network of websites. Just click on the area that most interests you to learn more now.
Follow the links below to find out more on any of the areas below.

Phillip and Jane Mountrose are widely recognized experts in Holistic EFT and energy healing, having served as professionals in the fields of holistic health and human potential since the early 1990's.

Gettingthru.org is their first website, started in 1999.  Here you will discover powerful transformational tools and popular Certification Programs offered by Awakenings Institute for personal and professional growth. Learn powerful processes and resources for joyfully creating confidence, clarity, and success.

Is this your time? Do you want to accelerate your personal and professional development? Are you ready to free yourself of what is holding you back so you can live more fully and do more of what you came here to do?

If you feel you'd like some personal help on moving forward to make it your time, personal sessions may be right for you.

As research has shown, an essential component for people who excel in different fields is having a well-informed coach who can be supportive and point out the specifics that a person needs for success. Often what a person needs to grow is finding a blind spot that an experienced coach can quickly spot and help you transform in the best way for you.

Drs. Phillip and Jane Mountrose are widely recognized experts in EFT and energy healing, having served as professionals in the fields of holistic health and human potential since the early 1990's.

Gettingthru.org is their first website, started in 1999.  Here you will discover powerful transformational tools and popular Certification Programs offered by Awakenings Institute for personal and professional growth. Learn powerful processes and resources for joyfully creating confidence, clarity, and success.

The Mountroses are lead instructors for the unique, hands-on spiritually based coaching healing telecourse.


Learn a profound variety of tools and knowledge for greater success through coaching and healing. A unique tested online program conducted live by phone and internet.

Awakenings Institute is a non-profit organization founded and co-directed by Drs. Phillip and Jane Mountrose. It  represents the heart of their mission, being devoted to creating a more loving world where the unique gifts that each individual brings are nurtured and everyone can prosper.

Through Awakenings, the Mountroses offer divinity degree programs, an ordination program, and more. The resources you will find here help you to connect with your deeper purpose and the difference you want to make in the world.

Would you like to learn powerful skills for improving your life and the lives of those you love… or for becoming a  Holistic Life Coach and Healer?

Do you feel drawn to making a positive difference in peoples' lives?

If so, you can explore your possibilities today…